Norcross Art Splash
Participant Information
Volunteers
Fall is coming soon and so is Norcross Art Splash Festival – this October 7 & 8! Hundreds of volunteers will be needed to help put on this annual festival of the arts.  And, since we're moving back to the streets of downtown Norcross, we'll be setting up Saturday morning, bright and early!
Volunteering is a great way to meet your neighbors and make new friends while welcoming lots of visitors to Norcross. All volunteers will receive a free 2023 Norcross Art Splash t-shirt. We're also giving away lots of Volunteer Gift Certificates this year. Every other week beginning August 24, we'll hold random drawings for $25 gift certificates which can be redeemed in the artist market during the Festival. The sooner you sign up, the greater your chances are of winning! To sign up to volunteer, please CLICK HERE. Once you click on the link, you'll find the shifts to select. If you are choosing multiple shifts, be sure they do not overlap. Also note that some of these shifts are for adults only, due to the nature of the responsibilities. Positions will be filled on a first-come, first-served basis.
Artist Setup/Breakdown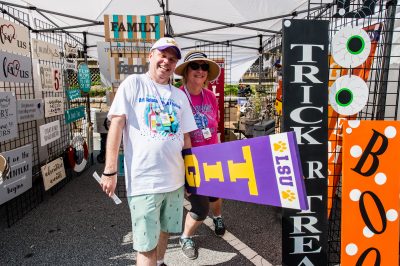 Duties include: Artist Setup • Artist Setup volunteers are responsible for welcoming the artists to Norcross, showing them to their assigned space, assisting the artists with unloading their vehicles, setting up their tents, etc.
• Artist Breakdown volunteers are responsible for helping our artists break down their booths and load their vehicles. Zone Captains monitor and control the flow of exhibitors back into the market area do load.
Recycling
Duties include: Assisting with placement and retrieval of special recycling containers. • Recycling volunteers are responsible for setting up and emptying recycling containers. • Norcross has a well-deserved reputation as a Green community with Platinum status, and your assistance in maintaining this distinction is needed!
Chairs for Charity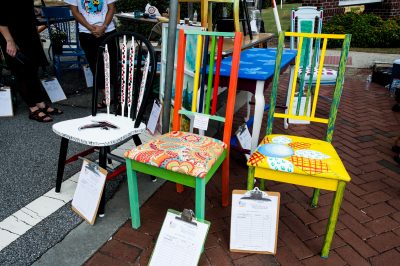 Duties include: Getting folks to bid on the unique, one-of-a-kind chairs. Talk up the program and inform potential bidders that all the funds raised go back to the schools. This is the place to put your best sales smile on for shoppers!
Headquarters Management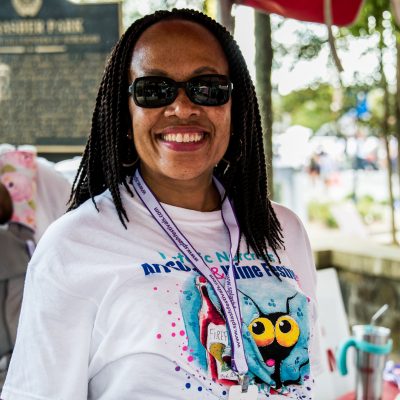 You must be at least 19 years of age. Duties include: Distribution of volunteer t-shirts on Friday evening or managing the headquarters booth during the event. This also involves checking in volunteers, dispatching booth-sitters for artists, checking in and out walkie-talkies and providing first aid supplies from the box if necessary, etc.
Booth Sitting Services
You must be at least 19 years of age. Duties include: Booth-sitting for artists while they take a quick break or get something to eat. Booth-sitting involves watching over the artists' booths and sometimes making a sale for the artist.
All volunteers should check in at the HQ tent in Thrasher Park. Please plan to arrive 5 - 10 minutes early for your shift to allow for a brief training on your duties for your shift. You may pick up your t-shirt in advance if you prefer, on Friday evening between 4pm and 7pm in Thrasher Park.
Parking will be available on College St., at the Community Center on College St. and at Hopewell Baptist Church on Hunter St., and the surrounding streets of downtown. South Peachtree St. and Jones St. will be closed for the event.
Additional information will be emailed to you as we get closer to the weekend.
THANK YOU FOR VOLUNTEERING!
Artists, Sponsors and Vendors