Norcross Art Splash
Participant Information
Volunteers
Fall is coming soon and so is Norcross Art Splash Festival – this October 2 & 3! Hundreds of volunteers will be needed to help put on this annual festival of the arts.  And, since we're moving to Lillian Webb Park, many of the duties are changing.
Setup is moving to Friday, October 1, rather than 5am Saturday! We know that some of you can't participate Friday due to weekday obligations, but we hope you'll help out Saturday or Sunday at this fun and creativity-filled weekend. Hospitality services are being cut back, so we won't need to run a separate operation out of City Hall. Even shuttles are being eliminated, since so much parking will be opened up downtown for visitors.
Volunteering is a great way to meet your neighbors and make new friends while welcoming lots of visitors to Norcross. All volunteers will receive a free 2021 Norcross Art Splash t-shirt. Volunteers who work the Friday shift from 9:30 to 1:30pm will have lunch provided. We're also giving away lots of Volunteer Gift Certificates this year. Every other week beginning August 24, we'll hold random drawings for $25 gift certificates which can be redeemed in the artist market during the Festival. The sooner you sign up, the greater your chances are of winning! To sign up to volunteer, please click on the link(s) below. You'll be taken to Eventeny.com, where the applications are online. Once you click on the link, you'll find the shifts to select. If you are choosing multiple shifts, be sure they do not overlap. Also note that some of these shifts are for adults only, due to the nature of the responsibilities. Applications will be approved as soon as possible. Positions will be filled on a first-come, first-served basis. If you change your mind about a shift or duty after you've signed up, please let us know ASAP by emailing NorcrossArtSplash@gmail.com.
Artist Setup/Breakdown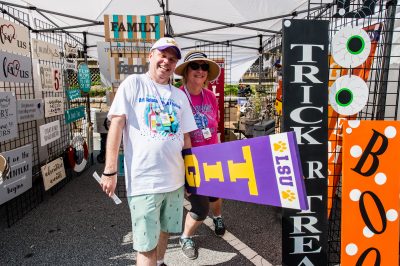 Duties include: Artist Setup • Artist Setup volunteers are responsible for welcoming the artists to Norcross, showing them to their assigned space, assisting the artists with unloading their vehicles, helping to cart their items to their booths with the use of flat-bed carts and setting up their tents, etc.
 • Artist Breakdown volunteers are responsible for helping our artists break down their booths and move their items closer to the loading area quickly and in an orderly manner and getting them loaded back into their vehicles.
https://www.eventeny.com/events/volunteer/application/?id=1229
Recycling
Duties include: Assisting with placement and retrieval of special recycling containers. • Recycling volunteers are responsible for setting up and emptying recycling containers. • Norcross has a well-deserved reputation as a Green community with Platinum status, and your assistance in maintaining this distinction is needed! 
https://www.eventeny.com/events/volunteer/application/?id=1230
Chairs for Charity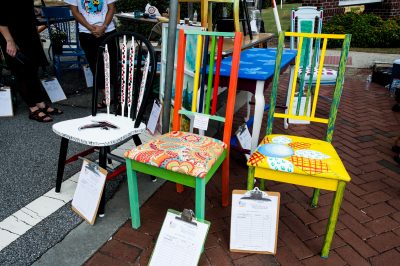 Duties include: Getting folks to bid on the unique, one-of-a-kind chairs. Talk up the program and inform potential bidders that all the funds raised go back to the schools. This is the place to put your best sales smile on for shoppers! 
https://www.eventeny.com/events/volunteer/application/?id=1231
Guest Services
You must be at least 19 years of age and have a valid driver's license. Duties include: Driving a golf cart from the handicap parking area (in the Norcross Cultural Arts Center parking lot, 5 College St.) to the handicap ramp to Lillian Webb Park. An additional volunteer will be stationed at the barricade at College St. and Jones St. to allow vehicle access to the handicap parking area.
https://www.eventeny.com/events/volunteer/application/?id=1232
Headquarters Management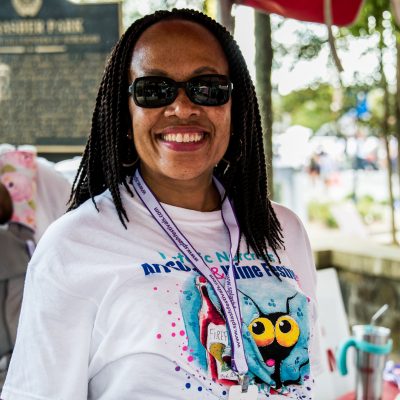 You must be at least 19 years of age. Duties include: Distribution of volunteer t-shirts on Friday evening or managing the headquarters booth during the event. This also involves checking in volunteers, dispatching booth-sitters for artists, checking in and out walkie-talkies and providing first aid supplies from the box if necessary, etc.
https://www.eventeny.com/events/volunteer/application/?id=1233
Booth Sitting Services
You must be at least 19 years of age. Duties include: Booth-sitting for artists while they take a quick break or get something to eat. Booth-sitting involves watching over the artists' booths and sometimes making a sale for the artist.
https://www.eventeny.com/events/volunteer/application/?id=1234
Friday volunteers should check in on Britt Ave at the handicap ramp to Lillian Webb Park. All Saturday and Sunday volunteers should check in at the gazebo in Lillian Webb Park. Please plan to arrive 5 - 10 minutes early for your shift to allow for a brief training on your duties for your shift. You may pick up your t-shirt in advance if you prefer, on Friday evening between 4pm and 7pm (location TBD).
Parking will be available at City Hall and the downtown area. Parking behind the Community Center on College St. will be reserved on Friday for artists who will temporarily park their vehicles there after they unload and while they set up their booths and for visitors needing handicap parking on Saturday and Sunday. Parking spaces at the top of the park will be reserved for food trucks Saturday and Sunday.
Additional information will be emailed to you as we get closer to the weekend.
THANK YOU FOR VOLUNTEERING!
Artists, Sponsors and Vendors
Your instructions will be posted here, just in case you didn't receive the emailed version.