Dunwoody Art Festival Visitor Information
What to Know Before You Go
Join us in Brook Run Park, 4770 North Peachtree Road, Dunwoody, Georgia. This event will go on rain or shine.
Admission
FREE
Festival Hours
Saturday, May 7, 10AM to 6PM, Sunday May 8, from 10AM to 5PM.
Pets
Due to the difficulty of maintaining social distance and the safety and enjoyment of others, we ask that you be mindful if you bring your pet. 
Parking/Transportation
Parking is available at Kingswood Church, 4896 N Peachtree Road, and at St. Patrick's Episcopal Church, 4755 N Peachtree Road. Since this is Mother's Day weekend, please do not park in the church parking lots until after 12pm Sunday. There will be limited parking inside of the park.
Handicap parking will be available inside of Brook Run Park. Enter from the Peeler Road entrance and make a left into the parking lot.
Festival Cuisine
Food trucks, GALORE! Come find your favorites at the Food Court, located at the new stage. Seating will be on the terraces.
Children's Activities
The Brook Run Great Lawn will the the center of fun for kids of all ages. From face painting to parrots, let them be entertained!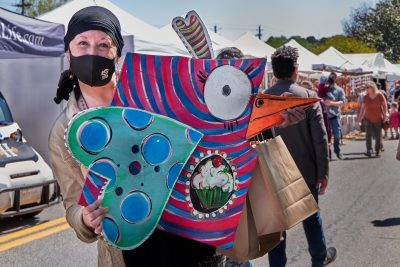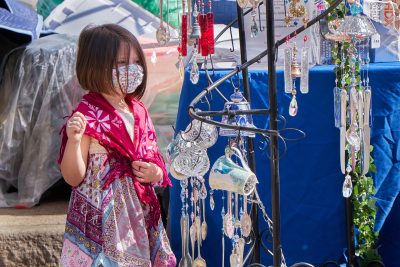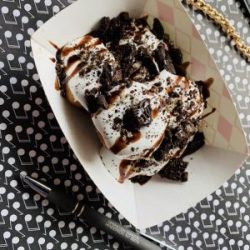 Festival Amenities
To ensure your time at Dunwoody Art Festival is enjoyable, we offer the following services for our guests:
FIRST AID: First Aid is located at the First Aid tent just outside of the Great Lawn.
LOST & FOUND: Lost and Found is located at the First Aid tent
RESTROOMS: Restrooms are available in the pavilion near the Great lawn.
It is a Splash Festivals, Inc. policy that all exhibitors and vendors must show proper credentials and be pre-registered. Politicians, political, or religious groups will not be allowed to distribute literature during this two-day event.