Dunwoody Art Festival Visitor Information
What to Know Before You Go
Join us on the picturesque stretch of Dunwoody Village Parkway between Mt. Vernon Road and Jiffy Lube on Dunwoody Village Parkway. This street will be closed to thru traffic from 3AM Saturday, September 5 through 10PM Sunday September 6. In your GPS enter 1449 Dunwoody Village Parkway for the Festival site. Or, Click Here for a Google map.
This event will go on rain or shine.
Admission
FREE
Festival Hours
Saturday, September 5, 10AM to 5PM, Sunday September 6 from 10AM to 5PM.
Pets
Due to large crowds and the safety and enjoyment of others, we ask that you leave your pet at home. 
Parking/Transportation
Free parking and shuttles are available at the City of Dunwoody building, 4800 Ashford Dunwoody Road and at the Crown Building, 4828 Ashford Dunwoody Road. Shuttles run regularly from Saturday at 9:45AM until 6:30PM and Sunday from 9:45PM to 5:30PM. Look for the "Art Festival Parking" signs.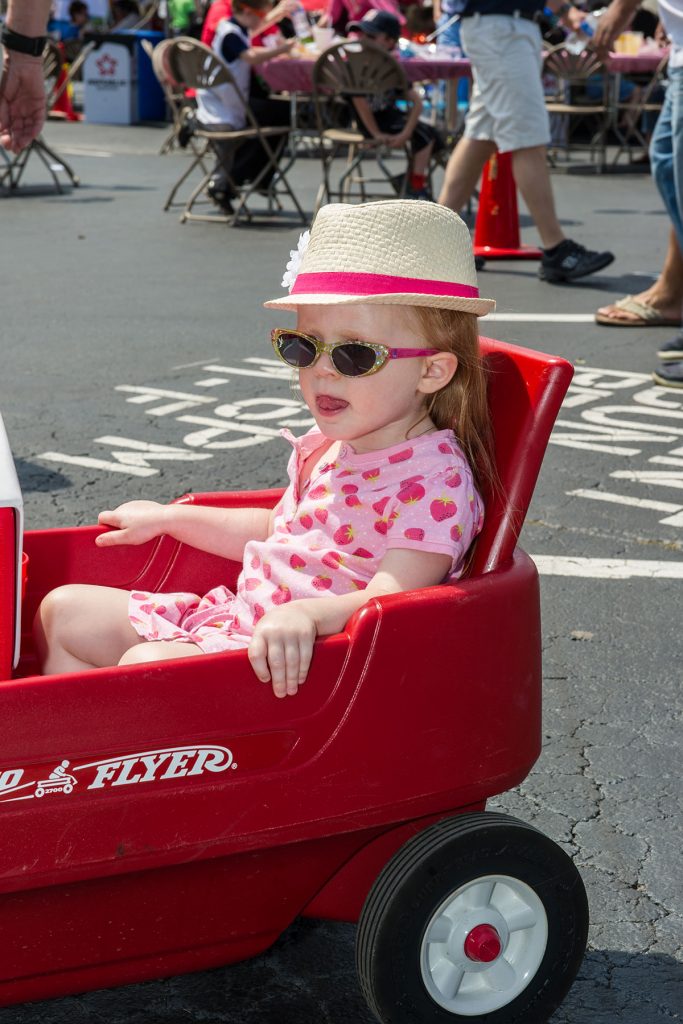 Parking for those with disabilities
Parking for visitors with motor scooters or wheelchairs is available in the Dunwoody Village shopping center, next to Starbucks and Smoothie King. Look for the Handicapped parking signs.
Festival Amenities
To ensure your time at Dunwoody Art Festival is enjoyable, we offer the following services for our guests:
ATMs: ATMs are available at all of the local banks. Many of them line Dunwoody Village Parkway, so there's no shortage of available cash.
FIRST AID: First Aid is located at the Dunwoody Art Festival Headquarters inside Renasant Bank on Dunwoody Village Parkway. If you are unable to get to the First Aid station, please find a Dunwoody Art Festival staff member to assist you.
FESTIVAL CUISINE: Join us in the festival cuisine area next to Village Burger on Dunwoody Village Parkway. A variety of choices will be available including Philly steak, steak and chicken pitas, Greek gyros and salads, Polish and Italian sausage, fish and shrimp basket, fish and grits, shrimp and grits, footlong corndogs, hotdogs, blooming onions, quesadillas, funnel cake, fried Oreos, fried pickles, Baja bowl & Greek bowl, crab cake sandwiches and platters with Coleslaw and chips, cream of crab soup, chimney cakes and ice cream chimney cones in a variety of flavors, savory and sweet crepes, hot coffee, French vanilla frozen coffee, iced coffee, mocha frappe, espresso, smoothies, frozen lemonade, frozen cheesecake dipped in chocolate, frozen banana dipped in chocolate and chocolate covered strawberries. Beer, wine, water, soft drinks will also be available.
LOST & FOUND: Lost and Found is located at the Dunwoody Art Festival Headquarters booth inside Renasant Bank on Dunwoody Village Parkway.
RESTROOMS: Restrooms will be available next to Village Burger in the Food Court, outside of Renasant Bank, by the Post Office and in the Kidz Zone.
It is a Splash Festivals, Inc. policy that all exhibitors and vendors must show proper credentials and be pre-registered. Politicians, political, or religious groups will not be allowed to distribute literature during this two-day event.