Splash Festivals is grateful for the City of Dunwoody, the patrons and sponsors who loyally support Dunwoody Art Festival.  We look forward to a healthier and safer 2022, and the show will be back on May 13 & 14, 2023 – even better than ever with your favorite artisans, vendors and exhibitors – and many new ones! Of course, we'll be practicing CDC guidelines as recommended to help ensure the safety of everyone.
We look forward to seeing you on May 13 & 14, 2023 on Dunwoody Village Parkway and the Dunwoody Village Shopping Center. Safety practices will be in effect for large gatherings where social distancing may not always be possible.
If you are uncomfortable or unable to attend, but would still like to shop, many of the artists will have an online marketplace beginning May 1 running through May 15. You'll be able to purchase online when the online marketplace goes live at Eventeny.com in May 2023.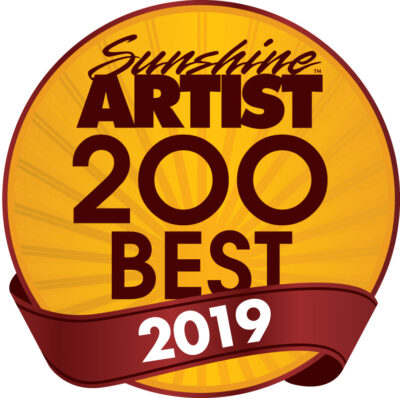 Bestowed the trophy for the "Best New Event of 2010" by the Southeast Festivals and Events Association, Dunwoody Art Festival continues to attract the top artisans from across the country. Along with the partnership of the Dunwoody Rotary Club and hundreds of volunteers, Dunwoody Art Festival is a must-see! Take a tour of Dunwoody Art Festival 2022!
Festival Entertainment Schedule
Mother's Day Weekend, 2022
Enjoy the artisan booths and children's activities on Dunwoody Village Parkway and Dunwoody Village Shopping Center. Plenty of food trucks will also be serving up culinary treats.  Thank you for supporting local! Live entertainment will not be scheduled this year, but street performers are welcome to apply.
What to know before you go!
General information to guide you.