Brookhaven Cherry Blossom Festival Visitor Information
What to Know Before You Go
Important Information to Plan Your Day - Please check back in 2024 for updated information.
We look forward to welcoming you to the 2024 Brookhaven Cherry Blossom Festival. The festival and concert are free to attend!
Brookhaven is located just over the northern edge of Atlanta and tucked inside the Perimeter, about 10 minutes south of 285 via 400 or 141.
NO ONSITE PARKING
There is NO FESTIVAL PARKING in the immediate area of Blackburn Park. All local lots and side streets will be posted and vehicles will be subject to towing to alleviate congestion for local residents. No parking will be available at Marist or Montgomery Elementary School.
PLAN TO BE WALKING A LOT!
Blackburn is a linear park about 0.5 miles long from the shuttle bus stop to the Kidz Zone. Please be prepared to walk a lot when attending the festival. Staff will be utilizing golf carts during the festival and will not be able to give rides to attendees.
BEST WAY TO ARRIVE: TRANSIT/SHUTTLES
Shuttles will begin running from the Brookhaven/Oglethorpe MARTA station parking lot at 9:30am each day and the last shuttle bus will leave at 7:30pm from Blackburn Park. The best way to get to the Cherry Blossom Festival is to arrive via MARTA on the Gold Line or park at the Brookhaven/Oglethorpe station. A round trip fare is $6 total with the purchase of a MARTA ticket. This is your fastest, easiest, and most headache free way to attend the free festival. Free shuttles will be available from the MARTA lot to Blackburn Park. Shuttle lines are expected to be long after festival end each day- please be patient at these times or utilize ride share.
Check below for schedules and train station information/addresses.
Gold: https://itsmarta.com/Gold-Line.aspx
Red: https://www.itsmarta.com/Red-Line.aspx
MARTA parking is located at the following stations:
Brookhaven- Gold Line
Doraville- Gold Line
Chamblee- Gold Line
Lenox- Gold Line
Lindbergh Center- Gold Line
Buckhead- Red Line (Transfer to Gold Doraville train at Lindbergh Center)
Dunwoody- Red Line (Transfer to Gold Doraville train at Lindbergh Center)
Sandy Springs- Red Line (Transfer to Gold Doraville train at Lindbergh Center)
North Springs- Red Line (Transfer to Gold Doraville train at Lindbergh Center)
IMPORTANT: All MARTA transportation requires face coverings per federal mandate. https://itsmarta.com/marta-takes-extra-safety-measures-to-protect-customers-employees.aspx
PARK AND WALK
Parking with NO SHUTTLES will be available from the following addresses:
Murphey Candler Park (Baseball Side- 1.2 Mile Walk One Way)
1551 Nancy Creek Drive NE
Brookhaven, GA 30319
Murphey Candler Softball (Football Side- 1.4 Mile Walk One Way)
1665 Nancy Creek Trail
Brookhaven, GA 30319
Chamblee MARTA Station (1.8 Mile Walk One Way)
5200 New Peachtree Rd
Chamblee, GA 30341
All local festival attendees should refrain from using residential and retail parking areas in the Blackburn Park and Murphey Candler areas. All are welcome but local parking regulations will be strictly enforced.
ADA TRAVEL TO THE FESTIVAL
We will have ADA ONLY parking available at The Cowart Family YMCA reserved for wheelchair accessibility. Once the lot is full festival goers looking for ADA accessible travel to and from the festival should park and ride with MARTA. All MARTA stations have ADA accessible parking spaces and the MARTA trains and busses are ADA accessible. Please see above for a list of train stations. ADA accessible shuttles will be available at Brookhaven/Oglethorpe Station to and from Blackburn Park.
RIDESHARE
We encourage all those using rideshare service to use 2036 Johnson Ferry Rd, Brookhaven, GA 30319 address for drop off and pick up. This is the Cambridge Square parking lot located across from Blackburn Park where the festival is located. This lot will be posted for no parking but available for rideshare pick up and drop off.
DOG TRANSPORTATION
We highly encourage attendees with dogs to park and walk. Well behaved dogs will be allowed on shuttles under bus driver discretion.
BLANKETS AND CHAIRS
We highly encourage attendees to bring blankets as the natural amphitheater in front of the stage is much more comfortable with blankets and they are easier to transport on the shuttles. While we realize some people might need chairs for health reasons, we ask that all others refrain from bringing chairs into the park. Should you bring a chair in you will likely be asked to remove it out of consideration for other guests. Individuals with disabilities who require chairs are not subject to above. Please let us know if we can assist.
COOLERS
Coolers are not allowed on the shuttles or in the park. If you bring a cooler in, you will be asked to remove it. We highly encourage attendees to BRING WATER, stored in a clear bag. Please stay hydrated throughout your visit to the festival by bringing a good supply of water.
SUN SAFETY
Please keep in mind that temperatures may be mild in March but the sun will (hopefully) be out in full force. Be sure to bring/wear sunscreen. No tents are allowed in the festival area. We highly encourage attendees to BRING WATER. Please stay hydrated throughout your visit to the festival by bringing a good supply of water.
FAMILY FRIENDLY
The Cherry Blossom Festival will feature a Kidz Zone! Don't forget sunscreen for fun in the sun. Strollers and wagons are welcome in the park for the festival.
PET FRIENDLY
The Cherry Blossom Festival is a Pet-friendly event. When considering transportation,  if it is possible to have someone drop you and your pet off within walking distance of the park it would likely be easier for all. If you would like to ride the shuttle with your pet, we ask that you use good judgment at all times and consider your pet's safety and comfort level as well that of other guests. If your pet is stressed by motion sickness or closed, crowded spaces, consider coming early and walking to the park from a nearby lot. If a guest is intimidated by the presence of an animal, no matter how well-behaved the pet is, we ask  that you be considerate of others' concerns. Safety is our highest priority. Festival officials, including drivers, reserve the right to refuse entry to a pet for health or safety reasons. Service animals as always, are welcome.
PET WORLD
Pet World at this year's Brookhaven Cherry Blossom Festival is going to the dogs – and their owners will have a barking-good time too! There will be loads of great activities for your four-legged friends including a lure race (by Speed Dog Coursing) where dogs of all sizes and agility levels can run a 100-yard dash chasing a lure (and be timed to show off to their doggie friends). Pet parents will enjoy watching their dogs navigate a creative obstacle course, and they can even run along with their animals…which will be fun for the whole family and those festivalgoers who didn't bring Spot! Proceeds will benefit LifeLine Animal Project.
In addition to these canine exercises, Heart Spot Pet & Family Portraits will be on hand to take that perfect shot of your pet or the whole gang who came to the festivities. The backdrop will be a cherry blossom themed design – great for commemorating your time at the Big Event.
Also, check out the pet-related vendors who will be showcasing their products and services to visitors and neighbors who might want to learn more about their businesses. See you there!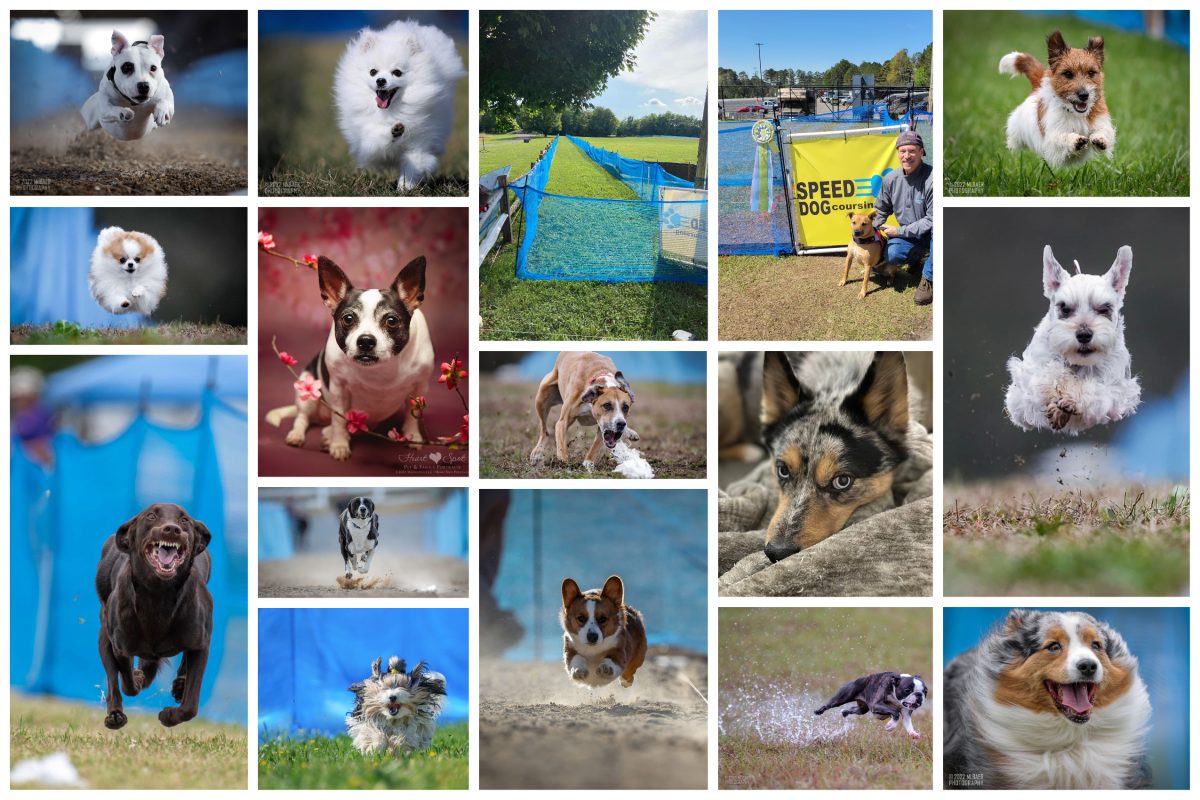 LOCAL ROAD CLOSURES/TRAFFIC (click here)
LODGING
Please visit www.ExploreBrookhaven.com/Stay to see Brookhaven, Georgia lodging options.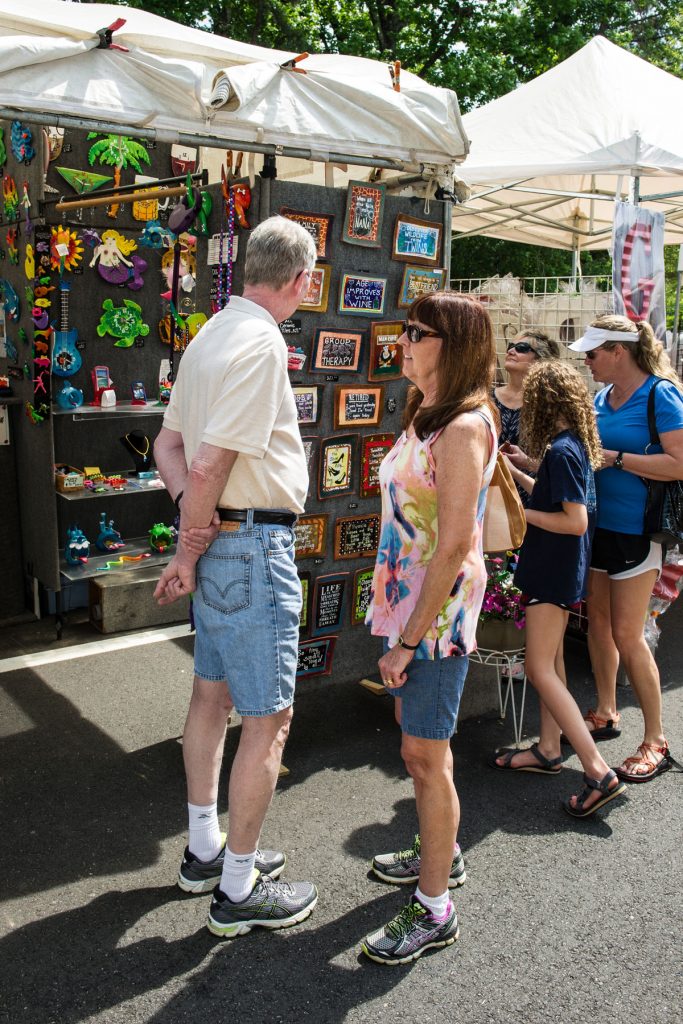 Kidz Zone
Join us Saturday from 10 am to 6pm and Sunday from 10 am to 5 pm at the Kidz Zone for inflatables, face painting, sand art, arts and craft making, bungee jumping and much more!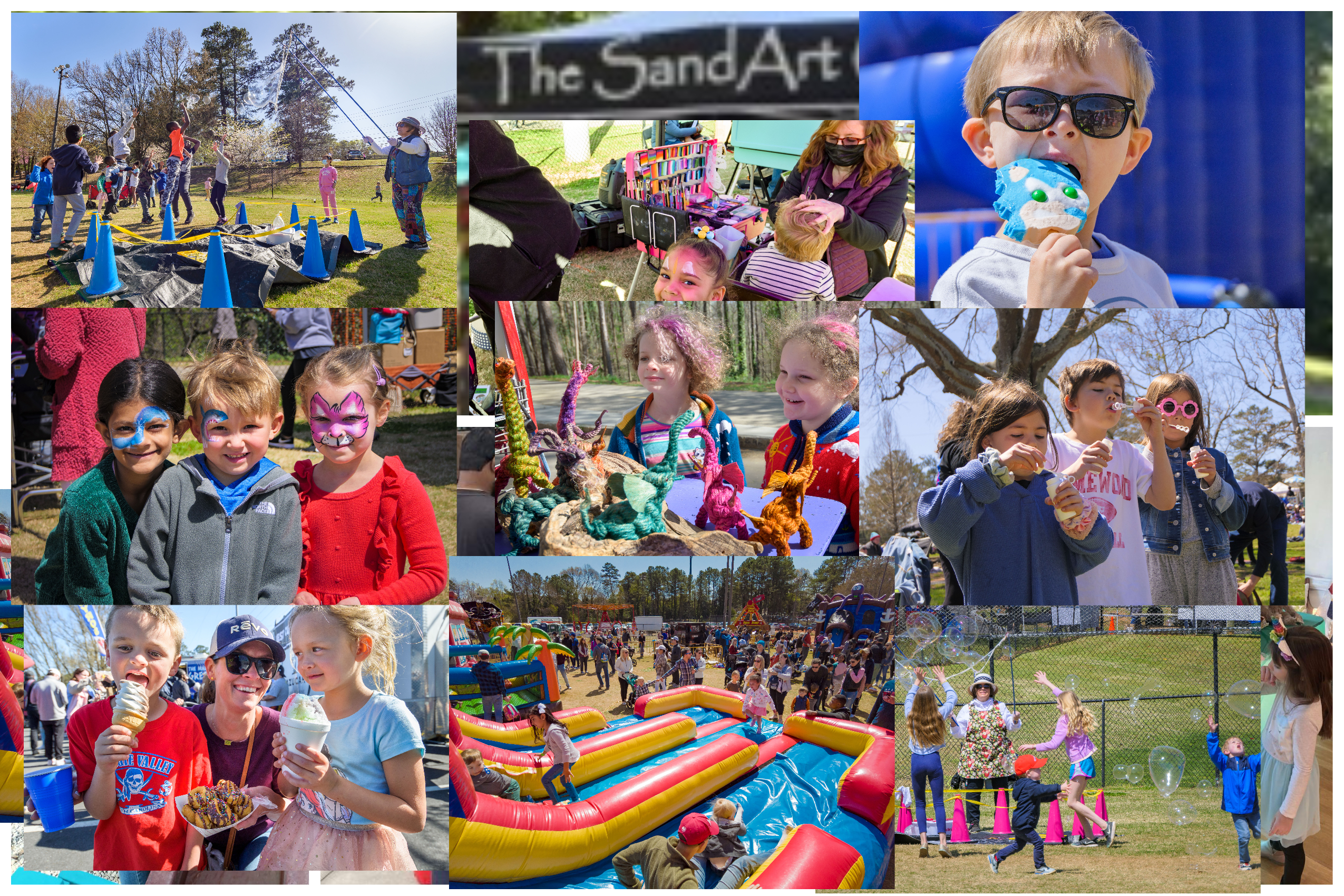 We are a Rain or Shine Event
This event is rain or shine unless weather conditions present an unsafe environment for attendees and vendors. No refunds will be issued in the event of inclement weather.