Brookhaven Cherry Blossom Festival Visitor Information
What to Know Before You Go
Festival Hours
Saturday, March 26, and Sunday March 27 2022, from 10am to 6pm.
We look forward to welcoming you to the 2022 Cherry Blossom festival.
Please see information below in order to plan your day at the Cherry Blossom Festival. We look forward to seeing you there!
Brookhaven is located just over the northern edge of Atlanta and tucked inside the Perimeter, about 10 minutes south of 285 via 400 or 141.
Please see information below in order to plan your day at the Cherry Blossom Festival 2022. We look forward to seeing you there!
Accessibility:
We will have ADA ONLY parking available at The Cowart Family YMCA reserved for wheelchair accessibility. In addition, the other lots we have reserved for parking will also have ADA parking spots.
Those who might require a lift, will have space reserved at Cowart Family YMCA at 3692 Ashford Dunwoody Rd, Brookhaven, GA 30319 OR at Brookhaven MARTA station at 1268 Apple Valley Rd NE, Brookhaven, GA 30319. Busses with lifts will be available from both locations.
Transit:
Everyone is encouraged to use MARTA and follow the signs for shuttle service to the Festival from the Brookhaven/Oglethorpe rail station on the Gold Line. Check here for schedules.
Parking:
Please check back for updated locations.
Rideshare Services
Coolers and Chairs
Coolers are not allowed on the shuttles or in the park. If you bring a cooler in, you will be asked to remove it.
While we realize some people might need chairs for health reasons, we ask that all others refrain from bringing chairs into the park. Should you bring a chair in you will likely be asked to remove it out of consideration for other guests. Individuals with disabilities who require chairs are not subject to above. Please let us know if we can assist.
Sun Safety
Please be sure to wear your sunscreen and bring a good supply. No umbrellas or tents are allowed in the stage viewing area.
We Are Pet-Friendly!
The Cherry Blossom Festival is a Pet-friendly event. When considering transportation, if it is possible to have someone drop you and your pet off within walking distance of the park it would likely be easier for all. If you would like to ride the shuttle with your pet, we ask that you use good judgment at all times and consider your pet's safety and comfort level as well that of other guests. If your pet is stressed by motion sickness or closed, crowded spaces, consider coming early and walking to the park from Marist. If a guest is intimidated by the presence of an animal, no matter how well-behaved the pet is, we ask that you be considerate of others' concerns. Safety is our highest priority. Festival officials, including drivers, reserve the right to refuse entry to a pet for health or safety reasons.
Service animals as always, are welcome.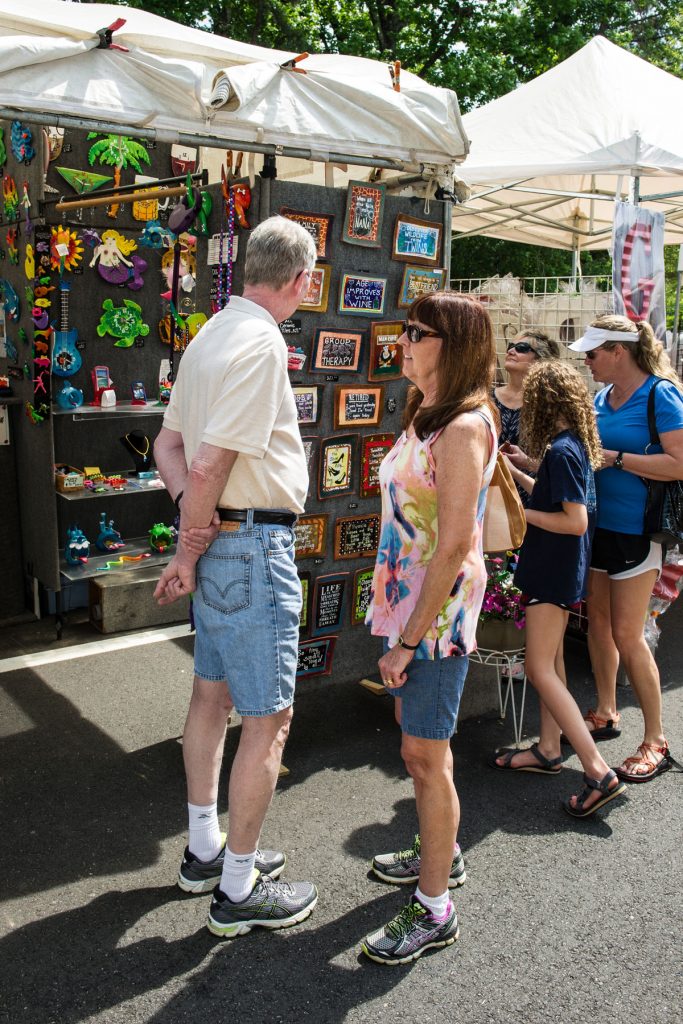 Kidz Zone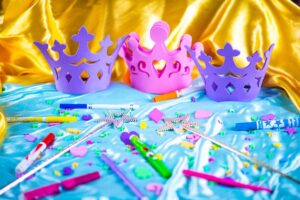 Join us Saturday and Sunday from 10 am to 6 pm at the Children's Healthcare Kidz Zone for inflatables, face painting, sand art, mining for gems, jewelry making, teen makeup, virtual reality rides, bungee jumping, mini golf and much more!
Festival Cuisine & Adult Beverages
With a cherry on top, we present an abundance of choices for food and beverages. Beer, wine, margaritas and spiked lemonade beverages may be purchased by those 21 years of age and older with a valid ID.
No outside food or beverages may be brought into the Festival.
Smoking
Smoking is permitted in designated areas near the outdoor restrooms within the Festival grounds.
We are a Rain or Shine Event
This event is rain or shine unless weather conditions present an unsafe environment for attendees and vendors. No refunds will be issued in the event of inclement weather.