Brookhaven Art Festival
Entertainment Lineup
Please check back in 2024 for the current line up.
Band of Horses, HANSON to headline 2023 Brookhaven Cherry Blossom Festival.
Special guest All-4-One joins the music lineup of the 2023 Brookhaven Cherry Blossom Festival, taking place Saturday and Sunday, March 25-26, at Blackburn Park, 3493 Ashford Dunwoody Road in Brookhaven.  Admission is free. Also joining the lineup are local acts Eliot Bronson and Little Hopes.
Band of Horses is the Saturday, March 25, headliner, while HANSON headlines on Sunday, March 26. Taking the stage Saturday are Don McLean, Deep Blue Something, and Eliot Bronson, while The Fray, offering a special acoustic performance, special guest All-4-One, Lissie, and Little Hopes take the stage on Sunday.
Brookhaven, GA, Jan. 24, 2023 – The City of Brookhaven announces Band of Horses and HANSON as the concert headliners for the 2023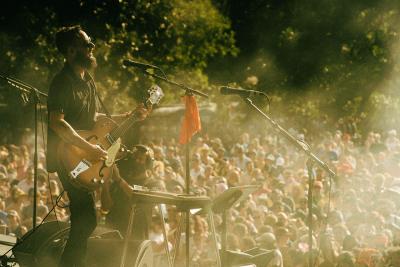 Brookhaven Cherry Blossom Festival, taking place Saturday and Sunday, March 25-26, at Blackburn Park, 3493 Ashford Dunwoody Road in Brookhaven.  Admission is free.
Band of Horses is the Saturday, March 25, headliner, while HANSON headlines on Sunday, March 26. Also taking the stage Saturday are Don McLean and Deep Blue Something, while The Fray, offering a special acoustic performance, and Lissie take the stage on Sunday.
"Once again we are kicking off the 2023 festival season in style," said Brookhaven Mayor John Ernst. "Thanks to our partnership with Live Nation, we continue to host one of the best festivals in the Southeast right here in Brookhaven."
There might be no other band that was able to channel the generational anxiety in those early millennial years and turn it into such powerful and inclusive art quite like Band of Horses. Band of Horses fashioned gorgeously ragged epics, Ben Bridwell's high-flying vocals and eccentric enunciation floating like a specter that felt like prelude to a dream. Full of profundity, truth and sometimes just homespun advice on how to live, Band of Horses songs have become anthems and touchstones for fans. Emotionally intense, both on a personal and elemental level, the songs for Band of Horses' sixth album, Things Are Great, find Bridwell more autobiographical than he's ever been on record, detailing the nebulous frustrations and quiet indignities of relationship changes and what a person will do to make things right. And what you do when you can't. Band of Horses is composed of Bridwell, longtime members Ryan Monroe and Creighton Barrett and new members Matt Gentling on bass, and guitarist Brett Nash. This fresh chapter finds the band recapturing the raw emotion and unpolished punk-rock spirit of its early days. The songs on Things Are Great document the connections in Bridwell's life that have shifted, or remained. An epic album, Things Are Great is not an exercise in nostalgia or regret. It's closer to the classic pattern of the hero's journey, one where Bridwell doesn't locate those elusive answers but does find himself in the end, providing hope that all of us can do the same.
Over their first 28 years as the band HANSON, brothers Isaac, Taylor and Zac Hanson have made a significant mark in music. Starting in 1992,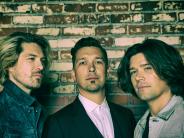 they spent their first five years building a fanbase as an independent band in Tulsa, OK. After signing a record deal, they saw a meteoric rise with the 1997 international smash single "MMMBop" from their debut album Middle Of Nowhere followed by consecutive top 40 singles. A long line of hits, five more studio albums, multiple Grammy nominations and over 16 million album sales followed. Over their second decade, the band charted their own course, running an independent label while maintaining a coveted connection with their global fanbase. In 2007, they launched a grassroots campaign to support poverty and HIV/AIDS relief in Africa (TakeTheWalk.net). In 2013 they launched HANSON Brothers Beer, premiering their new venture with a signature Pale Ale, Mmmhops, and in 2014 they launched the hugely successful Hop Jam Beer and Music Festival in their hometown of Tulsa, which boasts more than 30,000 attendees annually. For more information go to www.Hanson.net.
In 1969, Don McLean recorded his first album, Tapestry, in Berkeley, CA. The student riots were going on outside the studio door as Don was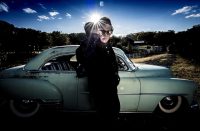 singing "And I Love You So" inside. The album was first released by Mediarts and attracted good reviews and achieved some commercial success. It succeeded in transforming Don McLean from an unknown to an underground sensation. FM radio loved the Tapestry album and very quickly, Don became a headliner in nightclubs and colleges across the country. The transition to international stardom began in 1971 with the release of "American Pie". "American Pie" was recorded on May 26, 1971, and a month later received its first radio airplay on New York's WNEW-FM and WPLJ-FM to mark the closing of The Fillmore East, the historic rock & roll concert venue. "American Pie" was issued as a double A-side single in November 1971 and charted within a month. The single "American Pie" and the album American Pie were an international sensation, causing Don McLean to become an international superstar. Every line of the song was analyzed time and time again to find the real meaning. Thirty years later, "American Pie" was voted number 5 in a poll of the 365 "Songs of the Century" compiled by the Recording Industry Association of America and the National Endowment for the Arts. Don landed a new recording contract with
Time Life in 2020, with whom he released 11 albums containing 173 tracks as well as a new album Still Playin' Favorites. 2021 saw Don's "American Pie" featured in the Avengers' Black Widow and the new Tom Hanks movie Finch. Don received a star on the Hollywood Walk of Fame, celebrated the 50th anniversary of "American Pie," recorded a version of the song with a cappella group Home Free, resulting in the video which was #1 for 8 weeks on the country music video charts, a children's book has been written, and much more.
In 2005, The Fray achieved international success with their debut album How to Save a Life (4x platinum), featuring the hit singles "Over My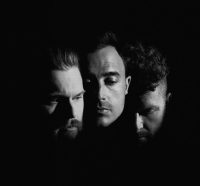 Head (Cable Car)" (3x platinum) and "How to Save a Life" (5x platinum). Their second album, The Fray (#1 on the Billboard 200 and platinum), featured the hit singles "You Found Me" (4x platinum) and "Never Say Never" (platinum). In February 2014, the group's fourth album Helios was released on Epic Records. That album received early critical acclaim from the Denver Post as well as Billboard, which hailed its "bare emotion bolstered by echoing backing vocals and unexpected twang." The band has earned four Grammy nominations, and released a greatest hits album, Through the Years: The Best of the Fray, in 2016.
It's been a while since the worldwide success of the Home album and the singles "Breakfast at Tiffany's," "Halo,"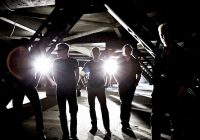 and "Josey," but Deep Blue Something reconvened in 2016 to record the Locust House EP.  The EP has been expanded into a full-length album, and the excitement after a few shows has grown into a genuine desire to hit the road again. It certainly doesn't hurt that a whole new generation of fans has embraced the band due to their inclusion in popular films and TV series.  In one six-month period during 2018, the band's Spotify listeners went from 200,000 to over a million, and this total has continued to grow to nearly two million.
Midwestern artist Lissie is a multi-talented tour de force who released her new Americana-tinged indie folk album Carving Canyons on Sept. 16. Ahead of the release she has unveiled the first song two songs "Flowers" and "Night Moves." Debuted by FLOOD Magazine, the haunting sun-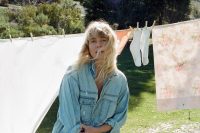 soaked song "Night Moves" channels Fleetwood Mac grandeur as it explores sensory memory and considering multiple realities vs. one's own point of view when navigating heartbreak. Carving Canyons is Lissie's first full-length album since her UK Top 10 album Castles in 2018. In 2010, her first full length album Catching A Tiger unassumingly established Lissie as a global voice. Lissie has recently appeared in TV shows "Twin Peaks" and "Loudermilk" as well as co-owns the music genre themed popcorn company Otts Pops Indie Pop and is involved with land conservation.
"Our lineup continues to impress," said District 1 Councilmember Linley Jones. "I invite the community and our neighbors to come to beautiful Blackburn Park to enjoy the music, the art, the food and the fun!"
In addition to the music, this year's festival brings back favorites such as the Splash Artists' Market, Kidz Zone, Pet World, Classic Car Show, and food trucks. The Brookhaven Cherry Blossom 5K will take place on Saturday, March 18. For more information about the Brookhaven Cherry Blossom Festival, visit www.BrookCherryFest.org, and Facebook, Instagram, and Twitter at @BrookCherryFest.
Media Contact:
Ann Marie Quill
Communications Manager
404-205-3832
AnnMarie.Quill@BrookhavenGA.gov