What do you get when you mix incredible live entertainment on a large, beautiful stage, a whimsical artist market featuring 100 regional artisans, a Kidz Zone loaded with fun, the popular "Pet World," a classic car show, an anticipated 5k race and a delicious food court – all set in a beautiful park? Of course, you get the Brookhaven Cherry Blossom Festival, which ushers in the springtime on March 24 from 10 am to 7:00 pm and March 25 from 10am to 6pm in Blackburn Park, a true landmark of the hopping City of Brookhaven – just 15 minutes north of downtown Atlanta!
Now in its fourth year, the Brookhaven Cherry Blossom Festival will be bigger and better than ever. Organizers for the City are excited to announce their entertainment line-up featuring nationally-known acts. Crowds will enjoy music on the "Big Stage" of Craig Morgan, Keith Anderson, Hannah Wicklund and the Steppin' Stones, Transviolet – and more to come! Festival-goers need to check back often for schedules and updates.
The artist market will wind through the beautiful park with something for everyone this year, and shoppers will get to see incredible handmade items featuring jewelry, pottery, paintings, yard art, mixed media, photography, folk art and so much more!
Make sure to mark your calendars now for the exciting event, and tell your friends and neighbors! For more information, please go to www.BrookhavenGA.gov.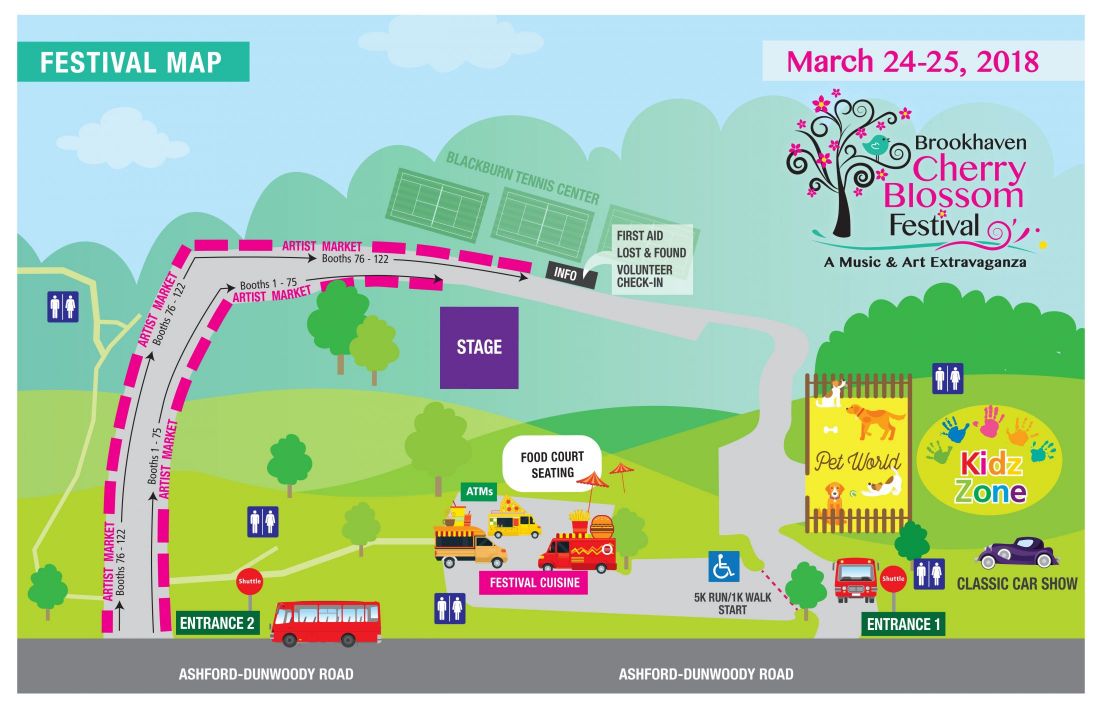 Festival Schedule
Saturday, March 24th, and Sunday March 25th
Please check back later for the updated schedule