Splash Festivals is grateful for the City of Alpharetta, the patrons and sponsors who loyally support Alpharetta Arts Streetfest. We look forward to a healthier and safer 2021, and the show will be back– even better than ever with your favorite artisans, vendors and exhibitors – and many new ones! Of course, we'll be practicing CDC guidelines as recommended to help ensure the safety of everyone. And, we are moving to the grand event lawn behind the Alpharetta Community Center, 175 Roswell Street, which is just a block from downtown Alpharetta.
We look forward to seeing you on May 29 & 30, 2021. Safety practices will be in effect for large gatherings where social distancing may not always be possible.
Please wear a mask • Stay home if you are sick • Maintain six feet distancing • Wash or sanitize your hand often (several stations will be provided throughout the venue).
If you are uncomfortable or unable to attend, but would still like to shop, many of the artists will have an online marketplace beginning May 15 running through June 4. You'll be able to purchase online when the virtual version goes live at https://www.eventeny.com/events/2021-alpharetta-arts-streetfest-657/.
So, 2021 was a blast! Please check out the video! Alpharetta Arts Streetfest 2021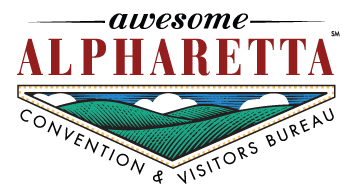 What to know before you go!
General information to guide you.