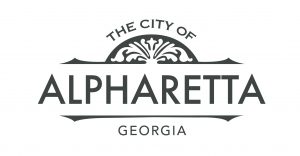 Join us in the beautiful City of Alpharetta in the historic downtown streets for the Alpharetta Arts Streetfest now held on Memorial Day Weekend. The City of Alpharetta and Splash Festivals are excited to present the 15th Annual Alpharetta Arts Streetfest on Saturday - May 25 (10am to 5pm), Sunday - May 26 (10am to 5pm) and Monday - May 27 (10am to 5pm), 2019.
This three-day event will host more than 90 regional and national artisans whose colorful and whimsical artwork will certainly make a splash in this charming district of Alpharetta.
The popular Streetfest will feature live music, entertaining and hands-on children's activities, and of course, great cuisine from local eateries and street eats in the food court.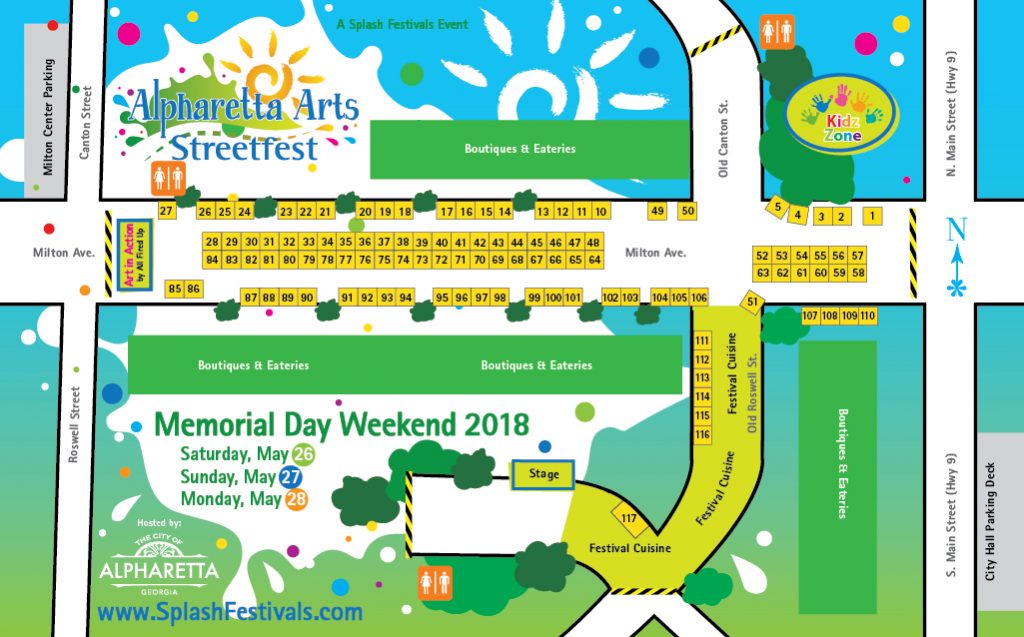 Musical Performance Schedule
Saturday, May 26   
11:00am   Cole Thannish
1:00pm  Craig Gleason
2:45pm  Ben Wade 
4:00pm  PV-23
      Sunday, May 27
11:00am  Ella Collier
1:00pm  Acoustical Left
2:45pm  Story of A Life  
4:00pm  Russ Still and the Moonshiners
Monday, May 28
11:00am   Taylor Chaffin
1:00pm   J. Kyle Reynolds
2:45pm   Brandon Crocker
4:00pm  Last Chance Riders
What to know before you go!
General information to guide you.